What is The Fair Credit Reporting Act (FCRA)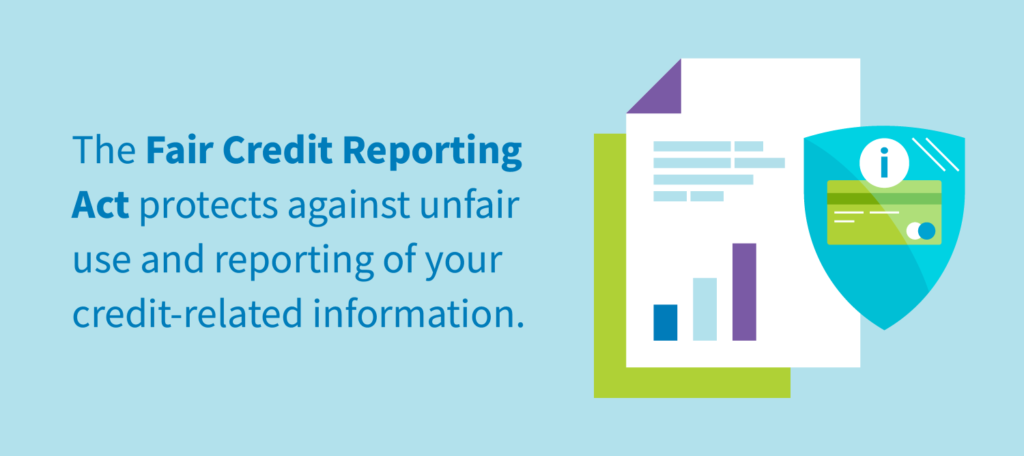 The Fair Credit Reporting Act (FCRA) is a U.S. federal law that regulates the collection, dissemination, and use of consumer information, including consumer credit information. Along with the Fair Debt Collection Practices Act (FDCPA), it forms the base of consumer credit rights in the United States.
This law was originally passed in 1970, and revised in 1997. It gives consumers the right to see their credit records and correct any mistakes. An amendment passed in 2003, gives the consumer the right to a free credit report once a year. As a result of this amendment, the three credit bureaus established a government authorized website: www.annualcreditreport.com.
The FCRA regulates consumer credit reporting and related industries to ensure that consumer information is reported in an accurate, timely, and complete manner. The Act was amended to address the sharing of consumer information with affiliates.
The FCRA regulates a variety of safeguards for the consumer such as:
Consumer Reporting Agencies

Information Furnishers

Users of the Information for Credit, Insurance, or Employment Purposes

Likelihood of Errors on a Credit Report

Civil Liability or Willful or Negligent Violations of the FCRA

Companies Regulated by the FCRA